After selected your products, you will be able to modify your selection as well as add,edit or remove products.
1. Review your products selection and the prices of the selected items as well as the total cost of the right.
2. Add or remove the selected products by changing the quantity of the products you selected. You can also remove the selected products if you don't want on Cart page.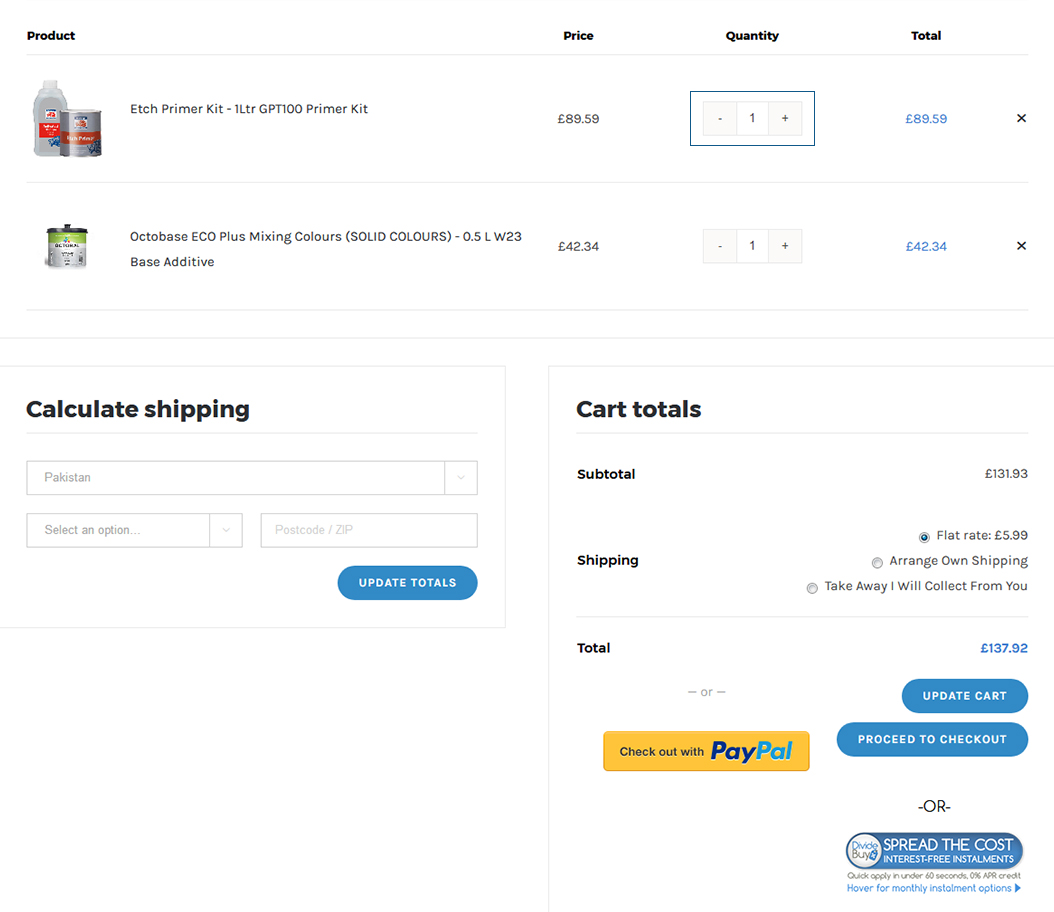 3. We are providing the facility of DivideBuy so you can also pay from Dividebuy too by using your account.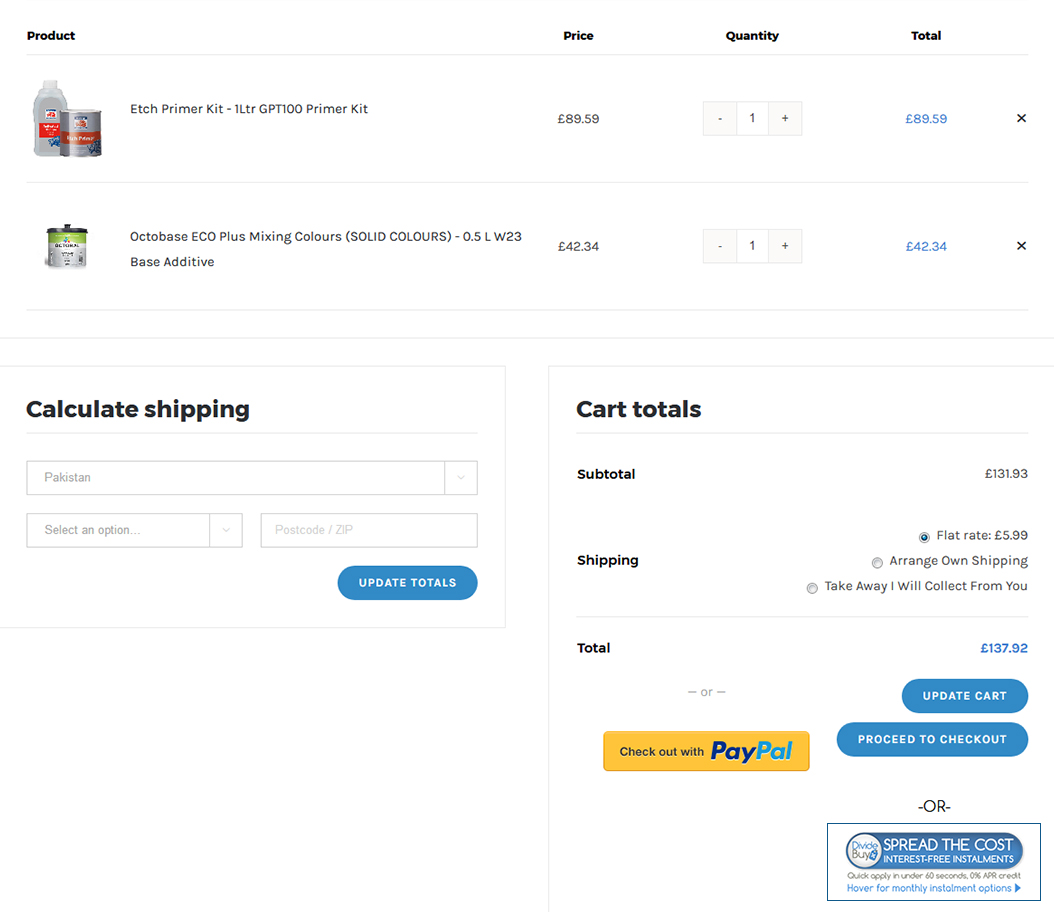 4. Proceed to checkout to order.
5. Continue shopping to further browse the products categories.